What makes JADE Alarm Co. different?
Our People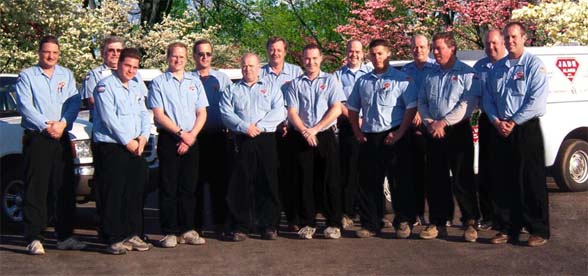 We own & operate our UL Certified Central Station Monitoring Command Center right HERE in South Kansas City. Not out of state or sub-contracted.
We do it all –
no subcontractors!
We have people who care about the quality of the job we do.
We are NOT a 'Call Center' – we are a Security Alarm Monitoring Command Center
Our people undergo an extensive background check, including interview by our Director of Internal Security.
Unparalleled support from our Central Station Monitoring Command Center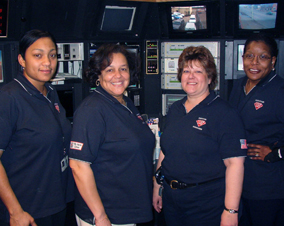 Remote arming if someone forgets to arm the system (with commercial premises we have supervised open/close to ensure the system is armed by a certain time).
Changing of PIN combinations as personnel are added or deleted from the premises.
Remote diagnostics in the event there is an issue.
Our Equipment & Systems
For the system within your premises, we utilize a dual backup rechargeable power supply to ensure continued operation.
Our system will monitor the backup power supply & notify the Central Station Monitoring Command Center in the event there is an issue or it needs replacing.
As recommended by Police Crime Prevention Officers, an exterior siren with integrated flashing strobe light is normally installed. The housing used is stainless steel to prevent rusting and has alarm sensors to detect attempted tampering.
ProSeries Motion Sensor
60'x80' coverage with 'look down' to prevent an intruder from crawling under the sensor to defeat coverage.
If someone attempts to defeat the motion sensor by spray painting it with clear Krylon or blocking the motion, we will receive a tamper signal.
If someone during the day cuts the cabling or opening the motion sensor in attempt to disable it, we will receive a tamper signal.
This is, in our opinion, the finest high-performance motion sensor with anti-false alarm filtering that detects an intruder upon them taking their 1st step!
SecureNet & FireNet True Digital Radio Signaling
To ensure your security or fire alarm system can signal for help, Jade Alarm Co. offers our True Digital totally wireless SecureNet and FireNet Radio networks. These state of the art systems transmit alarm data at the speed of light to our Central Station Monitoring Command Center where your signal will be immediately handled.
These systems are TRUE DIGITAL RADIO systems and are NOT subject to the jammers used to defeat Cell based systems.
The FireNet system is Fire Code compliant and is designed to replace the dual phone lines required by Fire Code, saving you money each month.
Managed Access Control
This system, typically called 'card access' or 'key card', allows for restricting access based upon access level and time of day, day of week and holiday.
Flexible enough to utilize Cards, FOBs or even biometric readers for system operation.
So flexible they can be integrated into your alarm system for arming/disarming.
As DMP and DSX authorized dealers, our factory trained technicians will ensure continued reliable operation of your system with our 'round the clock service.
Remote Control & ZWave
This feature allows our customers to control their alarm system from their Smartphone, desktop or laptop. This includes arming, disarming, lighting control and other 'switch' functions, etc.
No refunds on online payments.